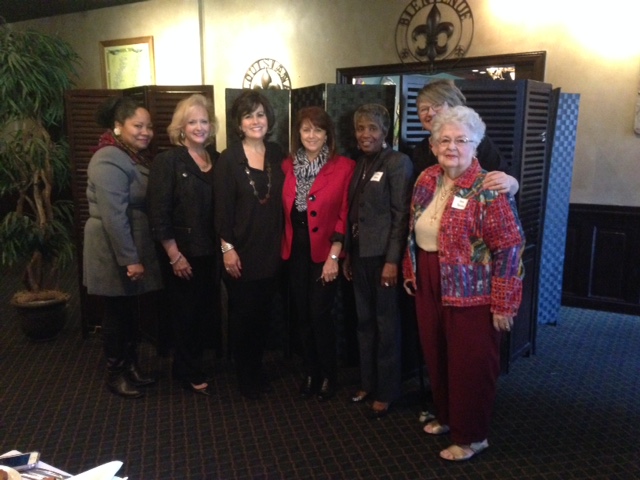 Women Praying for Women (WPFW) was founded 2001 in Baton Rouge, Louisiana by three Christian women;Katherine Spaht, Martha Elkin, and Sharon Weston Broome. Each of these women were immersed in their professional specialty at the time; Mrs. Spaht (a law professor at LSU and author of the Covenant Marriage Law), State Senator Weston-Broome (at the time was in the House of Representatives and advocate for marrianges & children in the legislature), and Mrs. Elkin (a women's Bible study teacher and church prayer leader). At the time, Mrs. Spaht approached Mrs. Elkin and Senator Broome about starting an inter-denominational group for women in the city of Baton Rouge for the purpose of strengthening the roles of women as wives and mothers through a personal relationship with Jesus Christ and prayer. Mrs. Spaht saw the increasing number of divorces occurring among society and the affect it was having on the family. It was her desire to see these statistics change. As the three women came together in prayer, Women Praying for Women was formed.
The group decided to meet in local churches throughout the city twice yearly with guest speakers sharing on Christian topics related to women. The meetings were held on Saturday mornings so working women could attend. The meeting started with an opening prayer, music, speakers and ended with prayer groups led by committee members. After meeting in different denominations throughout the city for four years, the decision was made to change the meetings to a Saturday morning breakfast at a country club. The women enjoy the Christian fellowship that is felt around the breakfast table before starting the meeting with music, a speaker and prayer.
The founders have had the privilege of seeing GOD work through the lives of women from all walks and seasons of life. Within WPFW, many women's lives have changed through the power of prayer and fellowship.
Women Praying For Women key verse:
"The prayer of a righteous man is powerful & effective" James 5:16b
2016 WOMEN PRAYING FOR WOMEN COMMITTEE
Senator Sharon Weston Broome Co-Chairman
Sally Koch Co-Chairman
Anne Rhodes Committee Member
Becky Hall Committee Member
Lisa Burton Committee Member
Norma Robinson Committee Member
Tanya Walker Giroir Committee Member
Terry Head Committee Member